Thank you for your interest in starting private yoga classes!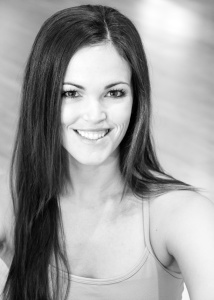 Heidi Shurtz, RYT-500 and Jason Shurtz, RYT-200, are the teachers that create this small yoga studio in Carmel Valley, California.  We focus on teaching yoga classes in a private setting to individuals and small groups. We are conveniently located in the heart of San Diego off the I-5 and 56 Freeways and welcome people of all ages and fitness levels to join us.  Our goal is to keep classes private or very small (1-3 people max) to retain the teacher's attention on all students at once.  Are you tired of packed yoga classes where you barely have room to do a sun salutation? Feel like you aren't getting the corrections, adjustments, and attention from the teacher you deserve? Does yoga feel like you are simply going through the steps and are no longer involved in the process? If so, then private yoga is for you!
There are endless benefits to taking private yoga classes over public classes in large, overbearing groups.  First, the private and small group nature of the class allows for individual attention from the teacher.  When the teacher doesn't have 15, 20, 30 students to worry about, she can focus her time and energy on you, giving you the corrections and adjustments you deserve.  This allows you to quickly excel in your practice and gives you the feeling of accomplishment that you are actually moving forward.  Second, it allows the sequences and overall feeling of the class to be directed at what your personal goals are.  This includes sequences created with a therapeutic intention for healing injuries, fitness intention at weight loss, or anatomical attention of creating more flexibility or strength in certain areas of the body.  You can also choose the flow of the class.  Do you prefer slower, traditional hatha classes or fast paced vinyasa flow classes? Whatever your preference, you can choose!
Private yoga classes allow you to create a personal relationship with your teacher that cannot be found in public yoga classes with huge groups.  This yoga student-mentor relationship allows you to ask questions and get answers to anything you have been seeking in the yoga world.  This could be from how to correctly do certain asanas (postures) to how certain breathing techniques (pranayama) can connect you deeper to your practice then ever before.  The power to fulfill your intention for practicing yoga is in your hands.  Call or email Private Yoga San Diego today to sign up for your private yoga lesson!
Please contact us by using the form on our "Contact Us" page by clicking HERE.
To see prices and packages for private yoga sessions, please see the "Prices" page or click HERE
To see the yoga studio, please go to "The Studio" page or click HERE
To see a description of the types of yoga and examples of injuries, health conditions, and intentions go to the "Your Yoga" page or click HERE