Our in-home yoga studio at Private Yoga, San Diego is the perfect size for private and small group classes. The smaller sized room allows for a more one-on-one experience and comfortable feel. Our hardwood floor is made of bamboo and provides a sturdy base for practicing yoga. We also have a full mirrored wall to practice inversions and standing postures and to use for visual demonstrations. The new track lighting creates a proper ambiance that brightens or dims depending on the intention of the practice. We also have props such as blocks, straps, blankets, bolsters, etc for our students to use (and are in the process of buying more!) as well as a few loaner mats for those who do not have their own. The pictures below will help you get an idea for the feeling of the space as well as show you Heidi teaching in the studio with some of her students!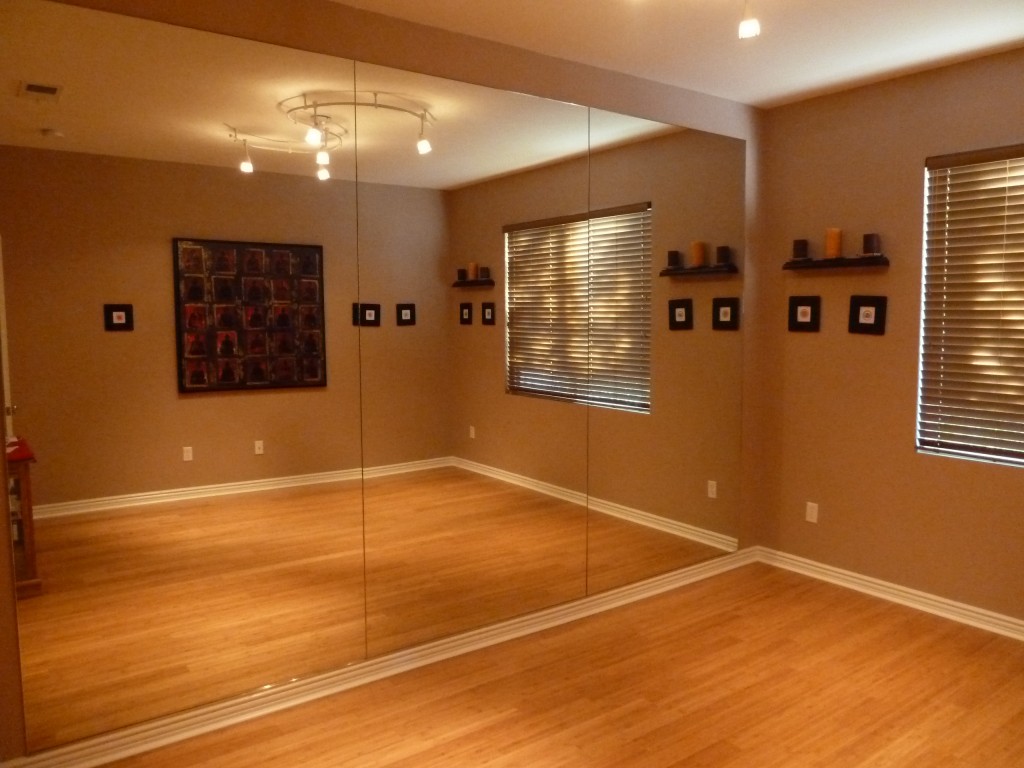 Mirrored wall in the studio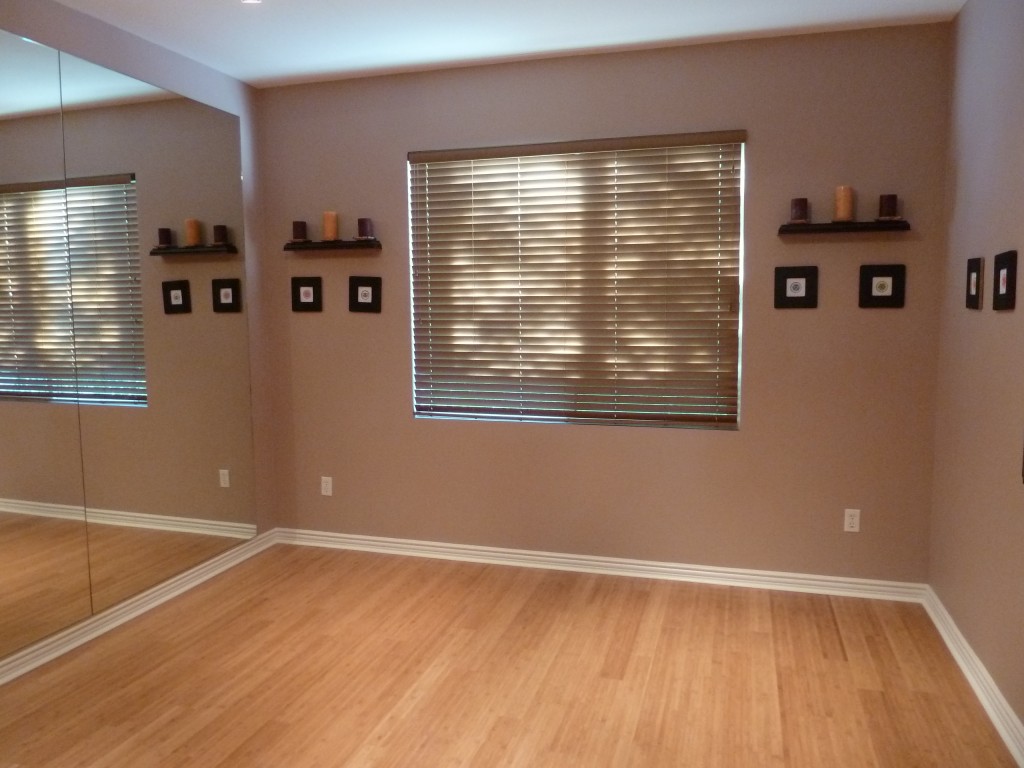 Window in the studio for natural light on sunny days!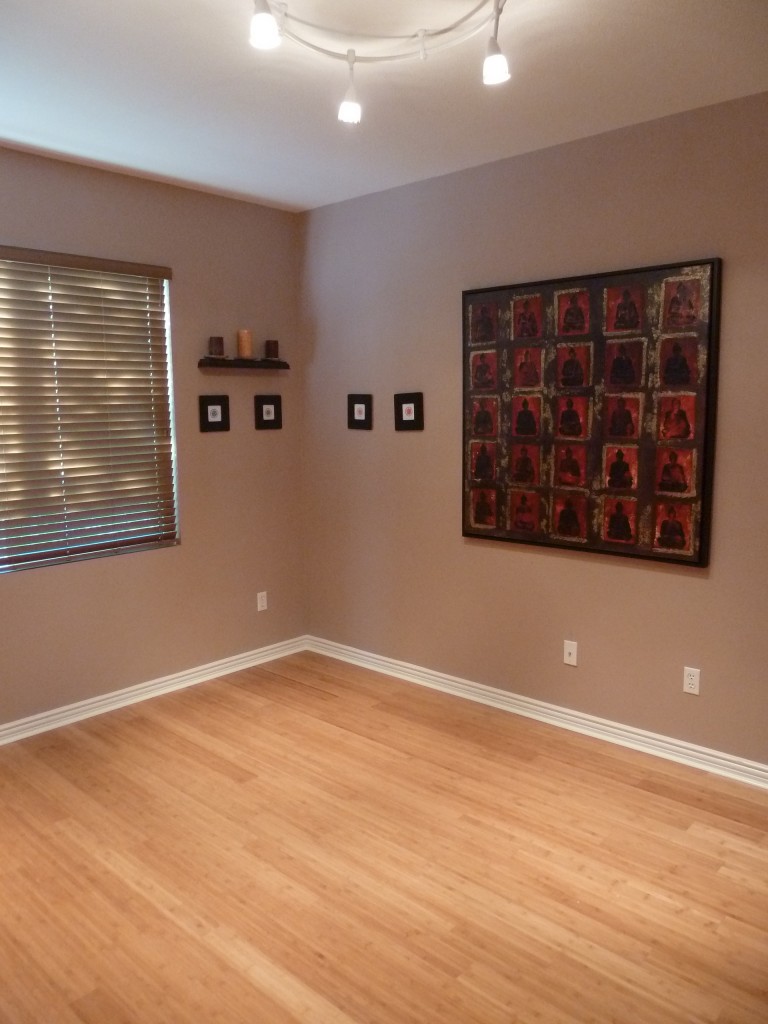 Our lovely buddha painting for inspitation
Track lighting and yoga props/mats for the studio!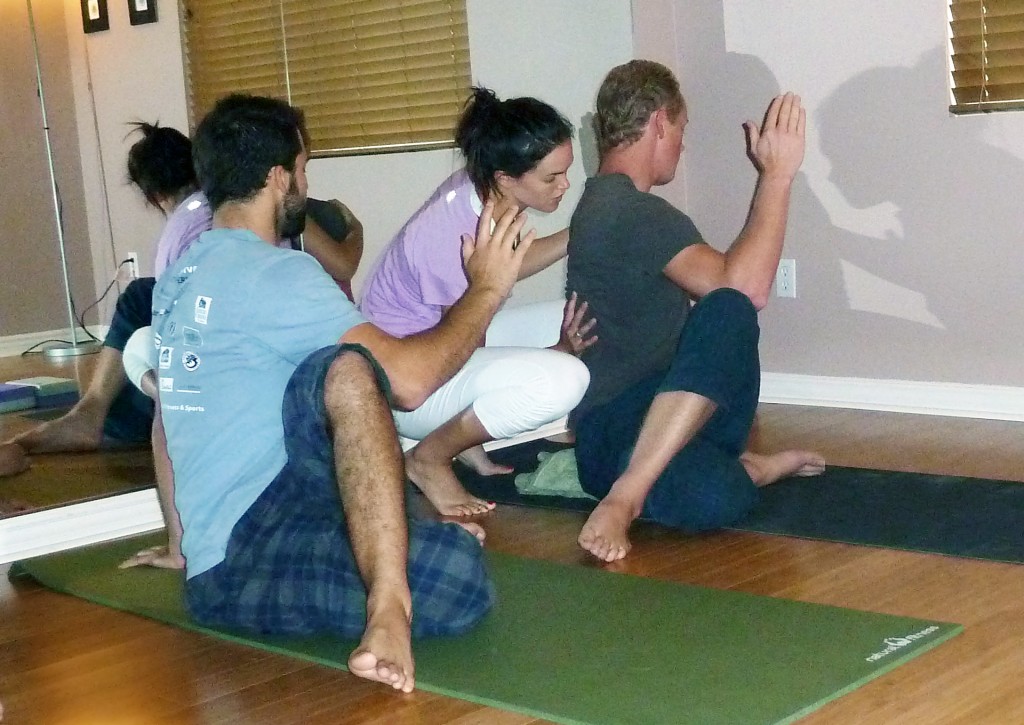 Heidi adjusting yoga student in ardha matsyendrasana